Garden Machinery Sales
Lawn mowers, strimmers, chainsaws, hedgecutters, ride ons, multi-tools (plus more!)…
We have a range of new and second hand machinery for sale to suit all budgets and requirements. For our customers (and our) peace of mind, we only deal with reputable and reliable suppliers, that we can easily and quickly source parts for, and that offer a generous warranty that is testament to the quality of their machines.

When you purchase a machine from us it will be fully assembled, tested and inspected, fuelled, oiled (if required) and ready and raring to go. You will also be given a demonstration on how to operate the machine correctly, given advice on how to maintain it to keep it in top working order and will have the opportunity to ask any questions. You are also welcome to call us at a later date if you are unsure or forgotten anything.

There is a wide variety of machines out there on the market, but you can buy from Newton Mowers in confidence, with the peace of mind of a warranty period, where any issues can swiftly be dealt with by us. With Newton Mowers there is no sending your machine off for months on end, not knowing what is going on or when you will get your machine back, as is commonly the case with buying online, or from retailers that do not have the scope or knowledge to deal with problems and repairs.

In some cases we will be happy to take your old machine as part-exchange – please call us on 01656 743732 for more information.
Parts & Accessories
We also stock and supply various parts and accessories including:

Oils (2 stroke oil, 4 stroke SAE 30 engine oil, bar and chain oil), fuel and mixing containers, fuel additive, strimmer line, strimmer heads, eyelets, brush cutter blades, chainsaw chain, chain files, lawn mower blades, belts, filters, primer bulbs, fuel pipe, spark plugs, batteries, safety glasses, gloves, plus more…

With the wonderful technology we have today, a vast array of parts are available to us to order at the click of a button, so if we don't have what you're looking for we can often order it in for you.

To enable us to track down the correct part, it is helpful for us to have any reference numbers on your machine. These will normally (if present) be located on a sticker or metal plate on the body of the machine and most often categorised as model number, type, serial number, and date of manufacture (D.O.M.). Come and visit us at our showroom, send us an email or give us a call with these numbers or any information you can obtain and we'll be happy to help.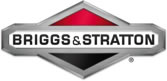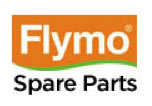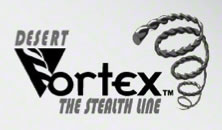 Machinery ranges that we sell at Newton Mowers:


Cub Cadet are experts in lawn and ground care equipment like mowers to ride and push. Here to help in all weather.


Cobra garden machinery has been expertly designed in the U.K to cater specifically for the changing conditions of the British garden. With a comprehensive line-up of quality and innovative products to tackle any gardening task, Cobra is the newest evolution in garden machinery.


The STIHL brand is known round the world today for quality and service and is the world's leading chainsaw brand. In addition to chainsaws STIHL offers a wide range of products including pole pruners, KombiSystems, MultiSystems, brushcutters, hedge trimmers, blowers, sweepers, pressure washers, vacuum cleaners and cut-off saws and other construction equipment, as well as all the fuels, oils and accessories to keep them running at their best.


Lawnflite has everything you need for a perfect garden. From electric and petrol lawnmowers, to ride on mowers we have the widest choice of high quality lawnmowers to suit any size of garden. Lawnflite also has a range of powered equipment to handle all your gardening tasks.


Every lawn is different which is why Masport has developed a comprehensive range of lawn and garden equipment. Masport mowers have been designed to meet the needs of the heaviest lawn conditions and the longest mowing times, therefore they are built to last. The models in the Masport range are feature rich, innovative and truly high performance mowers. Masport have also developed a range of garden product which includes a home gardener cultivator, lawn edger, and chipper shredders.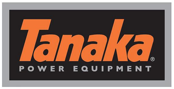 Tanaka Power Equipment is a premium brand. Tanaka's innovative product line provides professional landscapers, homeowners, and utility professionals with two-stroke powered, commercial grade outdoor power equipment solutions. Tanaka equipment includes Chainsaws, Hedge Trimmers, Blowers and other high performance garden and power tools.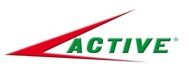 Active designs, manufactures and assembles in Italy a wide range of machines and professional equipment for the maintenance and construction of green areas. Power, reliability and precision characterise the entire line of products to facilitate your work and ensure the best result. (Active was formerly known as HARRY - a range of lawn mowers, tried, tested and selected by many landscapers).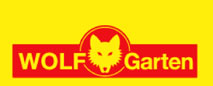 The WOLF-Garten gardening tool collection offers the total gardening solution for lawn care. The philosophy is to provide gardening tools and machinery of premium quality and performance that help make gardening easier and more enjoyable. All Wolf products undergo rigorous quality testing from the innovative multi-change® range to the electric lawnmower range, and every tool in the range is covered by a guarantee.
At Newton Mowers our specialist product advisors can guide you through the wide range of new and second hand mowers on the market. We want to be sure that you can choose a brand and product that meets your needs, preferences and budget.